We're a HubSpot certified Gold partner, helping 🇺🇸
US-based scale-ups to automate business.

We are proud to hold prestigious HubSpot Gold Solutions Partner status. This means we are authenticated HubSpot experts, and we do not work with any other CRMs.

Like the HubSpot CRM solution, AutomateNow is cloud-based.
We are based in Scotland's capital, Edinburgh, dedicated to helping US Clients get the best out of HubSpot. The founder, Bart Kowalczyk is a Polish-origin entrepreneur who scales his other businesses up by using HubSpot workflows and sequences.
Reasons to have us on your shortlist:
HubSpot Human-Human Support. HubSpot is just the tool - we help you to improve how you use it.
We design & deliver automation solutions in HubSpot that will help you to reduce systems and focus on business growth.
We serve US-based clients remotely from the UK & EU. We
have great tech stack capabilities working with talented developers based in Poland.
Our core value is transparency - if we can't do the job, you will be first to know.
Fill out the form or call: +1 (516) 271-3765 to get started
Fill in your details here:
Business today is heavily disconnected from customers, employees and subcontractors. We are using too many systems to manage our business. HubSpot allows you to reduce systems and provide data to help you personalise your sales. It's a human-human method of growth.
Our approach is different
Why do Customers fail with their HubSpot?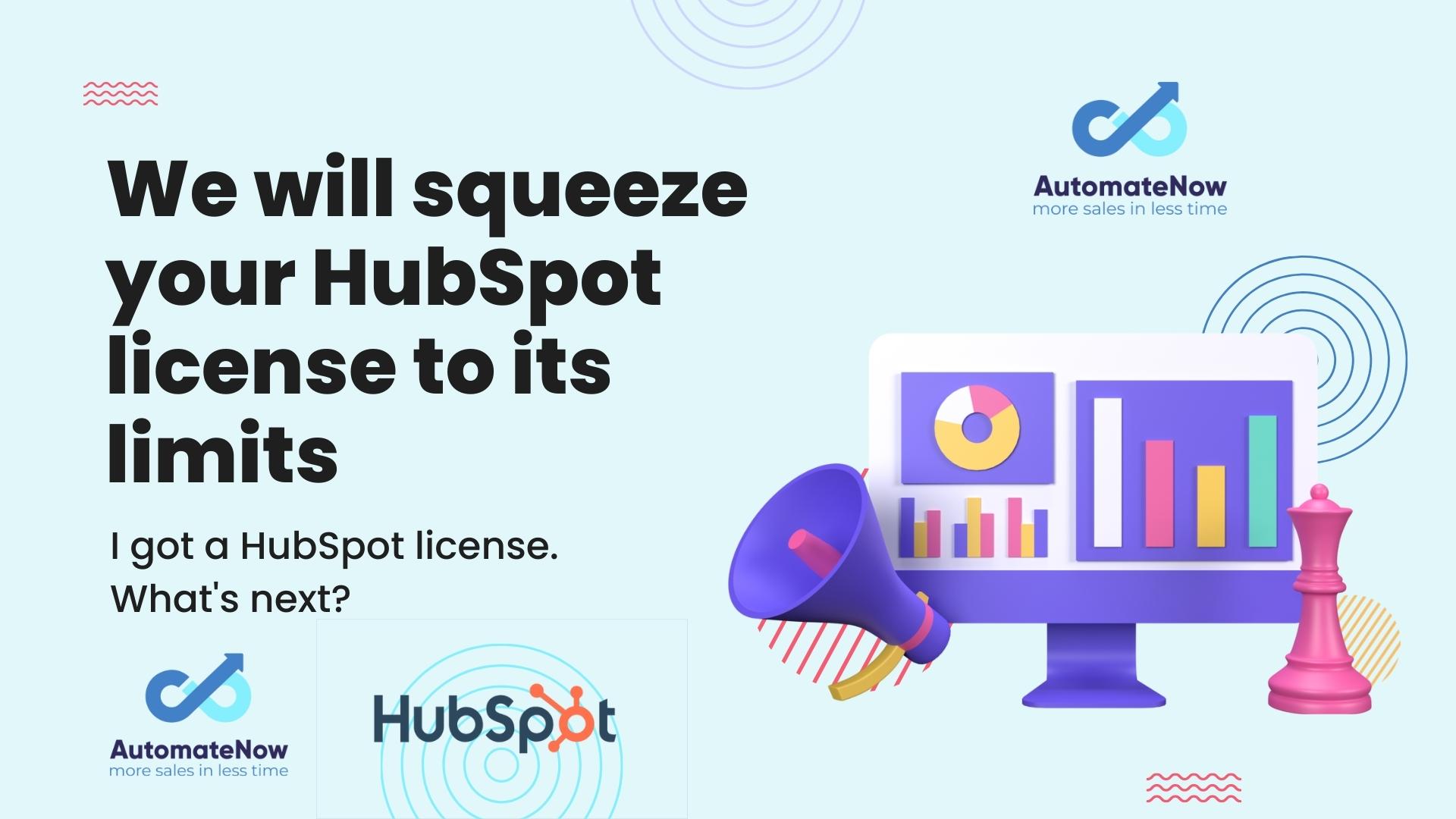 Most of our clients are overwhelmed with the number of opportunities available with HubSpot. They try multiple tools without knowing exactly what they want to achieve. There is no goal set in workflows, no MQL / SQL definition, no clear plan of what to do next.
Our job is to make sure that the £12k or so you have invested in HubSpot isn't wasted. We don't want to just set you up and leave.
We want to keep you accountable for your growth. Keep your HubSpot work accountable.
Who do we want to speak to?


Are you a HubSpot Client and are not happy with results?
You are considering a HubSpot License, but you are confused
You are still on Excel and keen to identify a CRM system that scales with you
Let's have a conversation. Fill out the form or call: +1 (516) 271-3765 to get started.
Human to Human Sales Automation

HubSpot has reported that 65% of Google Ads are not clicked. The average company today uses 242 SaaS apps. Email marketing is overused with 40% fewer responses to sales emails.
If you feel that your business is lost and you are frustrated at not achieving your goals, we would love to have a chat with you.